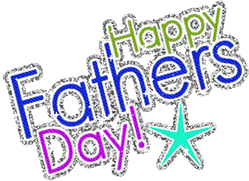 I hope everyone is taking time to enjoy this sunny weather! We have a number of things going on this week as Father's Day is fast approaching. We will be busy creating special surprises for our wonderful dads.
Students will enjoy an extended weekend because there will be no school Monday for students. Teachers will be participating in a professional development day.
June 22 is our last field trip of the year. We are going to Fort Whoop up from 11:00 - 12:30ish. The student's entrance fee will be covered by our class fund but parents may be asked to cover their own costs. Sorry for the inconvenience. The picnic will follow that day. Students will be bringing their own lunch but we are asking parents if they would like to bring a couple of treat (watermelon or cookies) for both classes to share. If you are interested please let me know and I can tell you what we may need.
Consent forms will be coming home this week.
Please join me in thanking Corrina Lee (Ashley's mom) for donating her time and the bus for a number of our fieldtrips this year. Without her generous donation, we would not have been able to go on as many outings as we did!
Our "Feed the Hungry" Challenge continues until June 23rd. Thank you to all of those parents who have so generously donated!
Things to remember:
June 12 - Professional Development Day - no school for students
June 15 - Life Touch Year Book order deadline
June 16 - WTL Reader - Anthea Boras
June 16 - All library books MUST be returned
June 21 - Favourite Fictional Character Dress Up Day
June 22 - Fort Whoop-Up field trip - 11:00 - 12:30 pm
June 22 - End of Year Picnic - 1:00 - 2:15 pm
June 23 - Last day for "Feed The Hungry" Challenge
June 27 - Closing Mass - 9:00 - 10:30 am
June 28 - Sports Day
June 29 - Last Day of School
June 39 - PD Day for Teachers